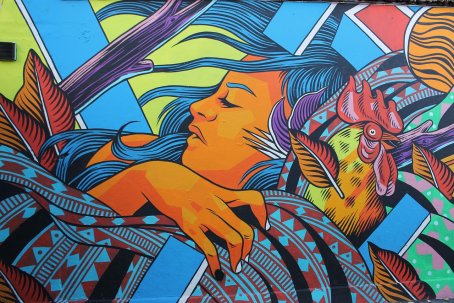 This counter indicates how much time
remaining to expiration of the Dib.
Il graffitismo (in inglese Graffiti Writing o semplicemente Writing ), è una manifestazione sociale e culturale diffusa in tutto il pianeta, basata sull'espressione della propria creatività tramite interventi pittorici sul tessuto urbano, frequentemente considerati atti vandalici e puniti secondo le leggi vigenti.
Talvolta è correlato ad essa l'atto dello scrivere il proprio nome d'arte (tag) diffondendolo come fosse un logo. Il fenomeno, ricordando la pittura murale (murales - disegni su muro), è da alcuni ad essa accostato, poiché numerosi graffitisti (in inglese writer) imbrattano, spesso impunemente, mezzi pubblici o edifici di interesse storico e artistico.

Ogni graffitaro, qualsiasi sia la sua inclinazione e provenienza, ricerca e studia un'evoluzione personale, per arrivare ad uno stile proprio in modo tale da distinguersi dagli altri ed essere elogiato maggiormente.

Nel corso degli anni molti artisti hanno comunque maturato nuove tendenze creative per cui, pur mantenendo radici nel graffiti writing, sono riusciti a sconfinare nella tipografia, nel design, nell'abbigliamento, contaminando il tipico stile degli anni '80 con ideali più razionali e vicini alla grafica. Si parla di tendenze artistiche "post-graffiti" in particolare riferendosi all'arte di strada, e di Graffiti Design per le influenze oramai evidenti nelle tecniche pubblicitarie e nella moda.
È possibile affermare che molti artisti oramai integrati nel sistema convenzionale del mercato dell'arte, traggono il loro valore da esperienze precedenti spesso formalmente illegali.

Fonte: it.wikipedia.org/wiki/Graffitismo
Licenza: creativecommons.org/licenses/by-sa/3.0/deed.it
#graffitisti #grafica #arte #writer
---
Comment
Write a comment of 200 caracthers max and
select one Dibly corresponds to your thoughts.
You can enter Tag, Link e Mentions.
Report this Dib if you think it has violated the terms of use.
We will see it and if it does not conform we will remove it.
Do you need help? Consult the FAQ section!