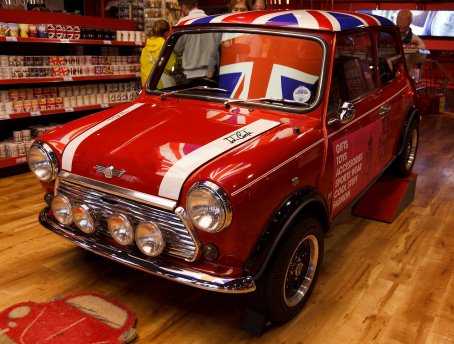 This counter indicates how much time
remaining to expiration of the Dib.
The Mini is a small economy car produced by the English based British Motor Corporation (BMC) and its successors from 1959 until 2000.

The original is considered an icon of 1960s British popular culture.
Its space-saving transverse engine front-wheel drive layout – allowing 80 percent of the area of the car's floorpan to be used for passengers and luggage – influenced a generation of car makers.

In 1999 the Mini was voted the second most influential car of the 20th century, behind the Ford Model T, and ahead of the Citroën DS and Volkswagen Beetle.

This distinctive two-door car was designed for BMC by Sir Alec Issigonis.
The Mini Mark I had three major UK updates – the Mark II, the Clubman and the Mark III. Within these was a series of variations, including an estate car, a pick-up truck, a van and the Mini Moke – a jeep-like buggy.

The performance versions, the Mini Cooper and Cooper "S" were successful as both race and rally cars, winning the Monte Carlo Rally in 1964, 1965 and 1967.

Fonte: en.wikipedia.org/wiki/Mini
Licenza: creativecommons.org/licenses/by-sa/3.0/deed.it
#britishmotorcorporation #mini #minicooper #issigonis #cars
Comment
Write a comment of 200 caracthers max and
select one Dibly corresponds to your thoughts.
You can enter Tag, Link e Mentions.
Report this Dib if you think it has violated the terms of use.
We will see it and if it does not conform we will remove it.
Do you need help? Consult the FAQ section!