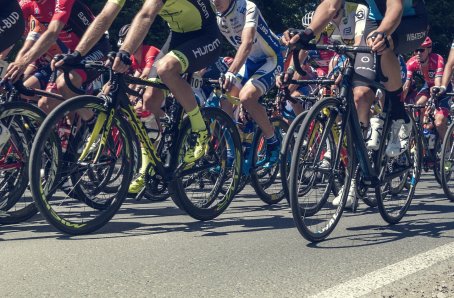 This counter indicates how much time
remaining to expiration of the Dib.
Il ciclismo su strada è probabilmente la disciplina più diffusa, praticata e seguita del ciclismo (sport in cui si utilizza la bicicletta). Le gare, che si disputano solitamente da febbraio ad ottobre, si dividono in due tipologie: corse di un giorno e corse a tappe.

Tra le corse di un giorno più famose, chiamate "classiche", rientrano la Milano-Sanremo, il Giro delle Fiandre, la Parigi-Roubaix, la Liegi-Bastogne-Liegi e il Giro di Lombardia. Si aggiungono al calendario anche i campionati del mondo, che si svolgono annualmente, e le prove dei Giochi olimpici estivi, ogni quattro anni.

Le corse a tappe più importanti sono invece il Tour de France, il Giro d'Italia e la Vuelta a España: queste corse durano ciascuna tre settimane e si articolano su 20-22 tappe, in linea o a cronometro. Altre importanti corse a tappe, anche se più brevi, sono il Giro di Svizzera, la Volta Ciclista a Catalunya e la Tirreno-Adriatico.

Fonte: it.wikipedia.org/wiki/Ciclismo_(sport)
Licenza: creativecommons.org/licenses/by-sa/3.0/deed.it
#ciclismo #bicicletta #giroditalia #tourdefrance #tappe #sport
Comment
Write a comment of 200 caracthers max and
select one Dibly corresponds to your thoughts.
You can enter Tag, Link e Mentions.
Report this Dib if you think it has violated the terms of use.
We will see it and if it does not conform we will remove it.
Do you need help? Consult the FAQ section!