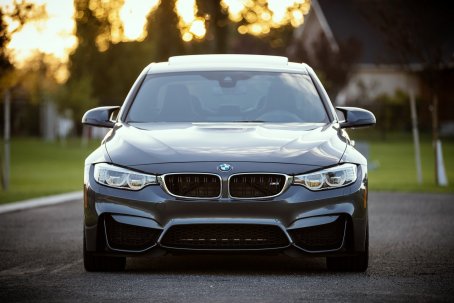 This counter indicates how much time
remaining to expiration of the Dib.
La storia della BMW M3 - Parte 1
I primi modelli della BMW M3 hanno visto la luce sul finire del 1986, dopo che i vertici della Casa bavarese, decisero di assecondare l'intenzione di produrre un esemplare marcatamente sportivo della Serie 3 E30, così come già fatto dalla Mercedes-Benz anni prima con la 190 E.


La BMW M3 E30

Le prime M3 si distinguevano dal modello da cui derivavano, sia nelle caratteristiche tecniche che nell'estetica: montavano per la prima volta un motore 2.3 a 4 valvole per cilindro, a sua volta derivato dal 2 litri usato in formula 2, ora con 200 CV a 6.750 giri/min, che le permetteva di raggiungere i 235 km/h, con sospensioni, cambio, freni (dotati di ABS) e assetto studiati dalla Motorsport per un uso anche agonistico.
Oltre al propulsore, i tecnici tedeschi si concentrarono sull'aerodinamica, aggiungendo al modello: spoiler, un alettone posteriore e parafanghi allargati, più altre modifiche per diminuire la resistenza all'aria.

Il buon successo riscosso dall'M3, per sue elevate prestazioni e il look sportivo - anche se poco favorito dall'elevato costo di vendita - convinse la BMW a continuare lo sviluppo della vettura e a far uscire la versione 'Evolution' nel 1988. La EVO2 aveva dalla sua prestazioni maggiori, con 215 CV, da 0 a 100 in 6,7 secondi e velocità massima fissata a 240 km/h, unitamente a un'aerodinamica rivista.

L'anno successivo venne lanciata la versione Cabrio, con motore da 200 CV e la M3 Sport Evolution, che raggiunse la cilindrata di 2.500 cm3 per 238 CV a 7.000 giri/min e uno 0-100 in 6,1 secondi, spingendo la M3 a ben 250 km/h!

continua...

Leggi la seconda parte: #532
#bmw #bmwm3 #storia #modelli #e30 #e36 #e46 #e90 #e80 #motorsport #primaparte
Comment
Write a comment of 200 caracthers max and
select one Dibly corresponds to your thoughts.
You can enter Tag, Link e Mentions.
Report this Dib if you think it has violated the terms of use.
We will see it and if it does not conform we will remove it.
Do you need help? Consult the FAQ section!