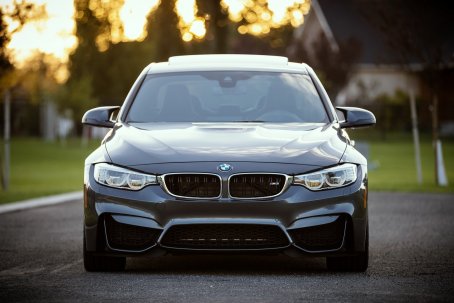 This counter indicates how much time
remaining to expiration of the Dib.
La storia della BMW M3 - Parte 3
La BMW M3 E90

Nel 2007 prese vita la versione più longeva finora prodotta della M3: la M3 E90. Una chiara svolta in termini di meccanica e soluzioni tecniche impiegate, frutto dell'esperienza del marchio BMW nelle competizioni di Formula 1. Primo su tutti l'abbandono del collaudato 6 cilindri in linea montato sulle precedenti serie, in favore di un vigoroso 8 cilindri a V da 4.0 litri derivato dal V10 della M5. Un propulsore capace di erogare 420 CV a 8.300 giri/min e dotato di 8 valvole a farfalla (una per cilindro) per gestire l'aspirazione, abbinate ad una versione rivista del sistema di fasatura variabile Doppio Vanos della versione 'M' della E46.

L'incredibile scatto nello 0-100 (4.6 secondi) era dovuto anche all'utilizzo di raffinati materiali costruttivi, sia nel vano motore - dove la lega d'alluminio ne faceva da padrona - sia nel corpo vettura, grazie all'impiego di materiale composito per le grandi superfici.

A distanza di 9 anni tornò disponibile la versione Berlina, oltre alle solite Coupé e Cabriolet: questa volta con tetto rigido ripiegabile.

In ultimo nel 2010, venne affiancata nella gamma la versione M3 GTS seguita l'anno dopo dalla M3 CRT, entrambe versioni 'estreme' da 450 CV, 290 km/h di velocità massima, con uno scatto da 0 a 100 in 4.4 secondi (per la CRT).

continua...

Leggi la quarta parte: #534
#bmw #bmwm3 #storia #modelli #e30 #e36 #e46 #e90 #e80 #motorsport #terzaparte
Comment
Write a comment of 200 caracthers max and
select one Dibly corresponds to your thoughts.
You can enter Tag, Link e Mentions.
Report this Dib if you think it has violated the terms of use.
We will see it and if it does not conform we will remove it.
Do you need help? Consult the FAQ section!