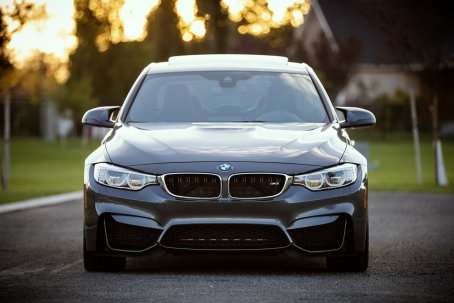 This counter indicates how much time
remaining to expiration of the Dib.
La storia della BMW M3 - Parte 4
La BMW M3 E80

La quinta generazione della M3 è stata introdotta nel 2014 unicamente in versione berlina, data la decisione della Casa dell'elica, di scindere le rispettive versioni (Berlina/Coupé/Cabriolet) con sigle differenti.
Ma i cambiamenti non hanno riguardato solo la nomenclatura dei modelli, bensì le prestazioni e la massa della vettura sono andate a beneficiarne; partendo dal ritorno del 6 cilindri in linea 3.0 in sostituzione del V8, ma equipaggiato per la prima volta con una doppia sovralimentazione che lo porta a ben 431 CV e con uno 0-100 in 4,1 secondi, abbinato opzionalmente ad un cambio automatico a 7 rapporti e doppia frizione.

Rivisto nella meccanica anche l'albero di trasmissione, ora allegerito e con un nuovo sistema di trazione con Differenziale M, per assicurare maggior stabilità di guida nei cambi di direzione con l'utilizzo dell'elettronica di controllo.

Particolare attenzione è stata posta nell'aerodinamica, con l'ausilio di 'branchie' per i passaruota anteriori, di spoiler posteriore e estrattori d'aria sul fondo.

All'inizio del 2016 la M3 E80 riceve il Competition Package, un pacchetto comprendente sospensioni adattive, cerchi maggiorati e soprattutto un incremento di potenza pari a 450 CV che la porta da fermo a 100 km/h in 4.0 secondi!

Successivamente, per festeggiare il compimento del trentesimo anno dal primo modello di M3, la BMW produrrà la versione speciale "30 Jahre Edition" in soli 500 esemplari. [Leggi l'articolo: #136]

L'ultima versione dell'M3, datata 2018, è la M3 CS. Soluzione gia sperimentata nella M4 CS con meccanica, elettronica e propulsore da 3.0L Biturbo da 460 CV a 6250 giri/min.
Completano le caratteristiche dell'allestimento: una riduzione del peso di 50 kg, il cambio DKG a doppia frizione, ruote da 19" e 20" al posteriore e una velocita massima di 280 km/h.


Leggi la prima parte: #531
#bmw #bmwm3 #storia #modelli #e30 #e36 #e46 #e90 #e80 #motorsport #quartaparte
---
Comment
Write a comment of 200 caracthers max and
select one Dibly corresponds to your thoughts.
You can enter Tag, Link e Mentions.
Report this Dib if you think it has violated the terms of use.
We will see it and if it does not conform we will remove it.
Do you need help? Consult the FAQ section!