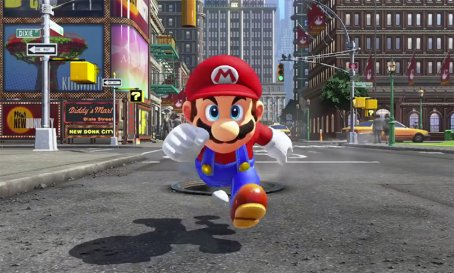 This counter indicates how much time
remaining to expiration of the Dib.
Mario, nota anche come Super Mario, è una serie di videogiochi prodotta da Nintendo, considerata una delle più popolari, durature e migliori serie di videogiochi della storia.

Alcuni titoli appartenenti a questa serie sono considerati alcuni dei più grandi e celebri videogiochi della storia, come Super Mario Bros., Super Mario Bros. 3, Super Mario World, Super Mario and Garen castelgaiden (1993) Super Mario 64, Super Mario Galaxy e Super Mario Galaxy 2.

In generale la serie e il suo protagonista (che nella maggior parte dei titoli è il celebre idraulico Mario, solitamente accompagnato dal fratello Luigi) hanno avuto un profondo impatto sulla cultura videoludica e popolare degli ultimi trent'anni, tanto che la serie è composta da oltre duecento videogiochi, la maggior parte dei quali appartengono al genere piattaforme e contengono nel titolo la dicitura Super Mario, nome del filone principale della serie.
Essa è inoltre la serie che ha venduto di più nel campo dei videogiochi, arrivando nel 2012 a superare 262 milioni di copie vendute, contando solo la serie principale.

Le serie spin-off come Mario Kart e Mario Party hanno venduto rispettivamente più di 78 milioni di unità e più di 32 milioni di unità. In totale l'intera serie dedicata a Mario, contando tutti gli spin-off e i prodotti a esse legate, ha venduto oltre 856 milioni di copie in tutto il mondo, rivelandosi la serie di videogiochi di maggior successo della storia.

Le vicende di Mario si svolgono nel Regno dei Funghi, governato dalla principessa Peach e abitato dai Koopa Troopa e dal malvagio Bowser.

Fonte: it.wikipedia.org/wiki/Mario_(serie_di_videogiochi)
Licenza: creativecommons.org/licenses/by-sa/3.0/deed.it
#supermario #mario #nintendo #record #idraulico #videogiochi
QRcode DIB
Comment
Write a comment of 200 caracthers max and
select one Dibly corresponds to your thoughts.
You can enter Tag, Link e Mentions.
Report this Dib if you think it has violated the terms of use.
We will see it and if it does not conform we will remove it.
Do you need help? Consult the FAQ section!