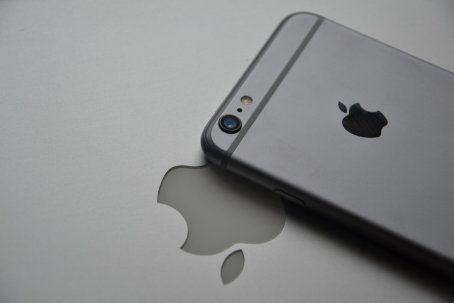 This counter indicates how much time
remaining to expiration of the Dib.
Apple Inc., chiamata in precedenza Apple Computer e nota solo come Apple, è un'azienda statunitense che produce sistemi operativi, computer e dispositivi multimediali con sede a Cupertino, nello Stato della California.
Con il suo prodotto, lo smartphone iPhone 5s, l'azienda detiene il record dello smartphone più venduto al mondo. Precedentemente, dal 1 aprile 1976 al 3 gennaio 1977, era conosciuta come Apple Computer Company e dal 3 gennaio 1977 al 2007 come Apple Computer Inc.
La società fu fondata nel 1976 da Steve Jobs (scomparso nel 2011), Steve Wozniak e Ronald Wayne, a Cupertino, nella Silicon Valley, in California.

Conosciuta in tutto il mondo dai primi anni ottanta grazie alla vasta gamma di computer Macintosh, attualmente il suo nome è associato anche al lettore di musica digitale iPod, al negozio di musica online iTunes Store, all'iPhone, serie di smartphone basati sul sistema operativo iOS, al tablet iPad, al recente Apple Watch, al media center Apple TV e ai vari accessori.
Nel corso del tempo, Apple ha introdotto presso il grande pubblico numerose innovazioni nel campo dell'alta tecnologia e del design, applicate ai prodotti informatici.

A partire dall'agosto del 2011, Apple diventa una delle più grandi aziende al mondo per capitalizzazione azionaria e di maggior valore al mondo, davanti all'eterna rivale Microsoft. Il titolo è quotato al Nasdaq. Il 12 agosto 2012, Apple diviene la società privata con maggiore capitalizzazione di mercato di sempre, battendo il precedente record della rivale Microsoft risalente al 1999.

Fonte: it.wikipedia.org/wiki/Apple
Licenza: creativecommons.org/licenses/by-sa/3.0/deed.it
#appleinc #apple #cupertino #siliconvalley #stevejobs #stevewozniak #macintosh #iphone #ios #computer #tecnologia
Comment
Write a comment of 200 caracthers max and
select one Dibly corresponds to your thoughts.
You can enter Tag, Link e Mentions.
Report this Dib if you think it has violated the terms of use.
We will see it and if it does not conform we will remove it.
Do you need help? Consult the FAQ section!