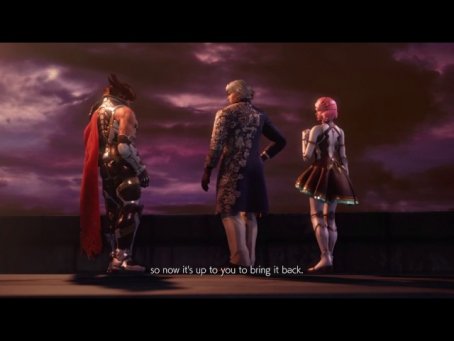 There was a problem while loading the video!
This counter indicates how much time
remaining to expiration of the Dib.
Vi diciamo quando uscirà Tekken 8!
Ad un anno dall'uscita di Tekken 7 (2017) - per PC, PlayStation 4 e Xbox One - il primo della serie Tekken ad utilizzare il noto motore grafico Unreal Engine, in molti si domandano se e quando possa uscire il seguito della fortunata saga di videogiochi picchiaduro.

Ebbene, la risposta è contenuta nello stesso settimo capitolo!
Difatti nel capitolo supplementare della Modalità Kazuya, dopo la morte di Heihachi, Bandai Namco svela un possibile seguito.

Nel Teaser Ufficiale che vi mostriamo, oltre alla sequenza in cui appaiono i personaggi Lars, Lee, Alisa ed infine Jin, viene anche annunciata la possibile uscita di Tekken 8 per la primavera 2020!

Ora tocca solo aspettare... 😔


Aggiornamento 2020

Superata la data primaverile dell'ipotetico rilascio dell'ottava release della saga di Tekken, che ha al suo attivo oltre 50 milioni di copie vendute dal debutto, si prospetta un'uscita quantomeno nel 2021 data che, stando ad indiscrezioni, potrebbe addirittura slittare al 2023!

Nel frattempo Bandai Namco festeggia le 6 milioni di copie vendute da Tekken 7, apparso per la prima volta nel 2015 nelle sale giochi e successivamente uscito su PC e console nel 2017, regalando a tutti gli appassionati un nuovo personaggio: Kunimitsu, presto scaricabile tramite DLC!


Commentate il post se vi è piaciuto 😉

Video source: www.youtube.com/watch?v=-BOHn20KRLM
#tekken8 #bandainamco #uscita #italia #arcade #tekken7 #pc #playstation #xbox #unrealengine #heihachi #picchiaduro #videogiochi #primavera2020 #2023
Comment
Write a comment of 200 caracthers max and
select one Dibly corresponds to your thoughts.
You can enter Tag, Link e Mentions.
Report this Dib if you think it has violated the terms of use.
We will see it and if it does not conform we will remove it.
The loaded Comments/Replies list may be incomplete!