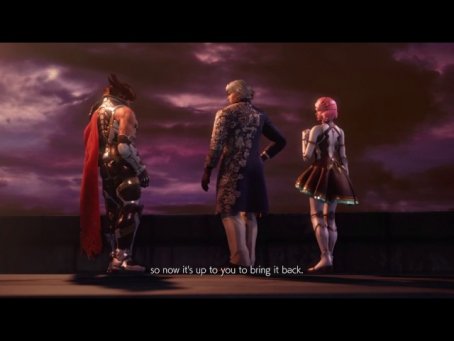 There was a problem while loading the video!
This counter indicates how much time
remaining to expiration of the Dib.
Vi diciamo quando uscirà Tekken 8!
Ad un anno dall'uscita di Tekken 7 (2017) - per PC, PlayStation 4 e Xbox One - il primo della serie Tekken ad utilizzare il noto motore grafico Unreal Engine, in molti si domandano se e quando possa uscire il seguito della fortunata saga di videogiochi picchiaduro.

Ebbene, la risposta è contenuta nello stesso settimo capitolo!
Difatti nel capitolo supplementare della Modalità Kazuya, dopo la morte di Heihachi, Bandai Namco svela un possibile seguito.

Nel Teaser Ufficiale che vi mostriamo, oltre alla sequenza in cui appaiono i personaggi Lars, Lee, Alisa ed infine Jin, viene anche annunciata la possibile uscita di Tekken 8 per la primavera 2020!

Ora tocca solo aspettare...


Commentate il post se vi è piaciuto ☺

Video source: www.youtube.com/watch?v=-BOHn20KRLM
#tekken8 #bandainamco #uscita #italia #arcade #tekken7 #pc #playstation #xbox #unrealengine #heihachi #picchiaduro #videogiochi #primavera2020
Comment
Write a comment of 200 caracthers max and
select one Dibly corresponds to your thoughts.
You can enter Tag, Link e Mentions.
Report this Dib if you think it has violated the terms of use.
We will see it and if it does not conform we will remove it.
The loaded Dibler/Upper list may be incomplete!