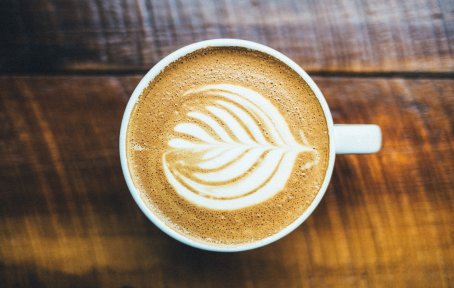 This counter indicates how much time
remaining to expiration of the Dib.
Come preparare un Cappuccino da bar in casa - Parte 2
La Crema

Il segreto per ottenere una crema densa e lucida, sta nel far roteare rapidamente il latte, anche dopo la fase di montatura, per amalgamare meglio la restante parte liquida sul fondo; in più si possono eseguire dei piccoli colpi col bricco su di una superficie piana, per eliminare delle eventuali bolle residue.


La preparazione finale

Non ci resta che unire il caffè con la crema appena preparata, per dar vita al nostro amato cappuccino: versiamo quindi la crema nella tazza dell'espresso con un movimento rapido dall'alto, rallentando e abbassando poi il bricco verso il bordo, per creare il tipico cerchio bianco di crema.

Volendo si possono creare diverse forme (mela, foglia, ecc) facendo oscillare il bricco, sempre nella fase finale, oppure cimentarci nella sperimentazione della "latte art".

In ultimo spolveriamo con un po' di cacao e il perfetto cappuccino italiano è pronto! Manca solo di aggiungere un cornetto...

Un ultimo consiglio: possibilmente, non utilizzate il tipico "pannarello" in dotazione alle moderne macchine da espresso, ma unicamente la lancia; poiché questo tipo di accessorio sviluppa troppe bolle d'aria che vanno a rovinare la consistenza della crema, che apparirà più come una schiuma.

Leggi la prima parte: #817
#cappuccino #perfetto #italiano #caffe #cornetto #latte #latteart #preparazione #ricetta #bar #segreto #crema #schiuma #casa #lattiera #tazza #espresso #vapore
---
Comment
Write a comment of 200 caracthers max and
select one Dibly corresponds to your thoughts.
You can enter Tag, Link e Mentions.
Report this Dib if you think it has violated the terms of use.
We will see it and if it does not conform we will remove it.
Do you need help? Consult the FAQ section!