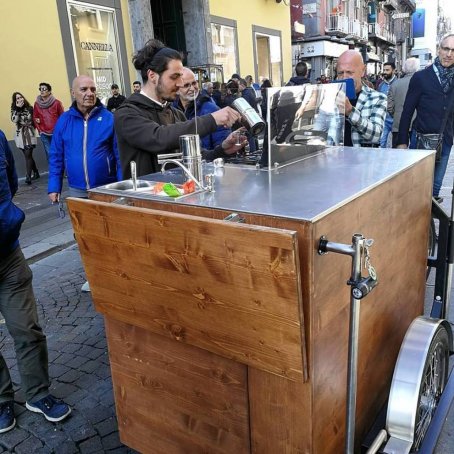 This counter indicates how much time
remaining to expiration of the Dib.
Napoli, spopola il caffè «on the road» preparato al momento
Servire il caffè, preparato al momento rigorosamente con la tipica caffettiera napoletana, la cuccuma cara a Eduardo De Filippo, girando per le strade della città.
Giuseppe Schisano,...

ilmattino.it

Fonte: www.ilmattino.it/napoli/cronaca/napoli_spopola_il_caffe_on_the_road_preparato_al_momento-4138031.html
#napoli #caffe #ontheroad #strada #2018
QRcode DIB
Comment
Write a comment of 200 caracthers max and
select one Dibly corresponds to your thoughts.
You can enter Tag, Link e Mentions.
Report this Dib if you think it has violated the terms of use.
We will see it and if it does not conform we will remove it.
Do you need help? Consult the FAQ section!