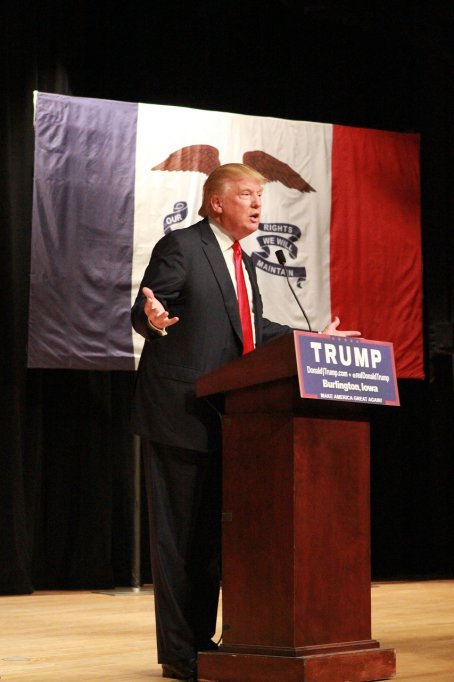 This counter indicates how much time
remaining to expiration of the Dib.
Il nuovo presidente Trump
Donald John Trump (imprenditore, politico e personaggio televisivo statunitense) è il quarantacinquesimo presidente degli Stati Uniti d'America dal 20 gennaio 2017.

Dopo aver concorso senza successo alle primarie del Partito Riformista per le elezioni presidenziali del 2000, aderì dapprima al Partito Democratico e poi al Partito Repubblicano.

Nel 2016 ha preso parte alle primarie repubblicane in previsione delle elezioni presidenziali del medesimo anno, ottenendo il maggior numero di delegati e diventando quindi il candidato del partito.
Trump ha impostato la sua campagna elettorale su posizioni populiste, liberalconservatrici e isolazioniste.

Smentendo gran parte delle previsioni della vigilia, ha vinto le elezioni presidenziali dell'8 novembre 2016, prevalendo sulla candidata del Partito Democratico Hillary Clinton e conseguendo la maggioranza del collegio elettorale che il 19 dicembre 2016 lo ha nominato formalmente nuovo capo di Stato.

Il 20 gennaio 2017, alla scadenza del secondo mandato di Barack Obama, si è insediato alla Casa Bianca come 45 presidente degli Stati Uniti d'America.

Fonte: it.wikipedia.org/wiki/Donald_Trump
Licenza: creativecommons.org/licenses/by-sa/3.0/deed.it
#statiuniti #america #donaldtrump #barackobama #presidente #politica
Comment
Write a comment of 200 caracthers max and
select one Dibly corresponds to your thoughts.
You can enter Tag, Link e Mentions.
Report this Dib if you think it has violated the terms of use.
We will see it and if it does not conform we will remove it.
Do you need help? Consult the FAQ section!