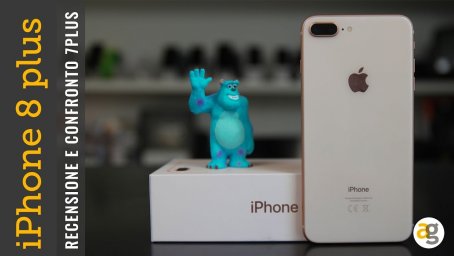 This counter indicates how much time
remaining to expiration of the Dib.
RECENSIONE iPhone 8 PLUS – Andrea Galeazzi
Continuità.
Ecco l'aggettivo giusto per questo iPhone 8 plus.
Forse un po' di paura da parte di Apple nell'osare solamente con l'X, l'iPhone più atteso di quest'anno e, come una sorta di coperta di Linus, questo 8 dedicato a chi …

Andrea Galeazzi

Fonte: www.andreagaleazzi.com/recensione/recensione-iphone-8-plus/
#recensione #iphone8plus #andrea #galeazzi
QRcode DIB
Comment
Write a comment of 200 caracthers max and
select one Dibly corresponds to your thoughts.
You can enter Tag, Link e Mentions.
Report this Dib if you think it has violated the terms of use.
We will see it and if it does not conform we will remove it.
Do you need help? Consult the FAQ section!