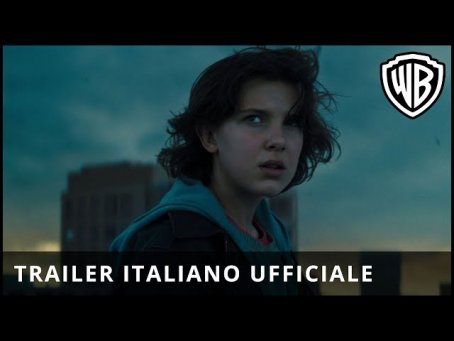 There was a problem while loading the video!
This counter indicates how much time
remaining to expiration of the Dib.
Godzilla: King Of The Monsters
Trailer ufficiale italiano dell'atteso sequel di Godzilla del 2014 diretto da Gareth Edwards (guarda il trailer #514).

Godzilla: King Of The Monsters fa parte della serie MonsterVerse incentrata su King Kong (Kong: Skull Island - guarda il trailer #91) e Godzilla.

In questa pellicola ritroveremo tra i protagonisti il candidato all'Oscar Ken Watanabe, questa volta alle prese con la risalita dalla viscere della terra di giganteschi kaiju: Godzilla, Mothra, Rodan e il mostro a tre teste King Ghidorah; che si scontreranno tra loro alla conquista del potere assoluto, mettendo così in pericolo l'intera razza umana.

L'uscita prevista nei cinema è fissata a maggio 2019!

Video source: www.youtube.com/watch?v=jqbIR7MD_mg
#godzilla #godzillakingofthemonsters #kaiju #monsterverse #kingkong #kongskullisland #kenwatanabe #trailer
QRcode DIB
Comment
Write a comment of 200 caracthers max and
select one Dibly corresponds to your thoughts.
You can enter Tag, Link e Mentions.
Report this Dib if you think it has violated the terms of use.
We will see it and if it does not conform we will remove it.
Do you need help? Consult the FAQ section!