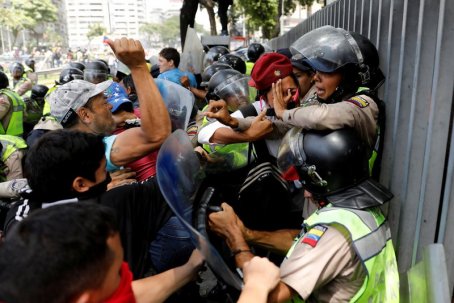 This counter indicates how much time
remaining to expiration of the Dib.
Benvenuti all'inferno: le 20 città più pericolose al mondo nel 2017
Anche nel 2017, l'America Latina ha mantenuto il discutibile primato nella classifica annuale delle citta' più violente del mondo.
Delle 50 citta' nell'elenco, 42 sono in America Latina, di cui 17 in Brasile, 12 in Messico e 5 in Venezuela. La Colombia ne aveva tre, l'Honduras ne aveva due, e El Salvador, Guatemala e Giamaica ne avevano tutti uno.

Business Insider Italia

Fonte: it.businessinsider.com/benvenuti-allinferno-le-20-citta-piu-pericolose-al-mondo/
#benvenuti #allinferno #20 #citta #piu #pericolose #al #mondo #nel #2017
QRcode DIB
Comment
Write a comment of 200 caracthers max and
select one Dibly corresponds to your thoughts.
You can enter Tag, Link e Mentions.
Report this Dib if you think it has violated the terms of use.
We will see it and if it does not conform we will remove it.
Do you need help? Consult the FAQ section!