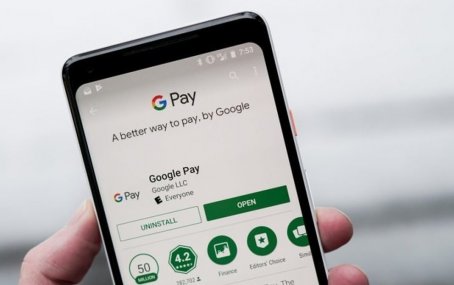 This counter indicates how much time
remaining to expiration of the Dib.
Google Pay da oggi in Italia, come funziona: il telefono diventa un bancomat
Arriva oggi in Italia Google Pay, il nuovo servizio che permette di gestire le carte di credito e debito direttamente nell'Account Google.
Il servizio consente di pagare in sicurezza su app e...

leggo.it

Fonte: www.leggo.it/tecnologia/news/google_pay_app_come_funziona-3984046.html
#googlepay #google #pagare #bancomat #app #account #italia #novita #2018
QRcode DIB
Comment
Write a comment of 200 caracthers max and
select one Dibly corresponds to your thoughts.
You can enter Tag, Link e Mentions.
Report this Dib if you think it has violated the terms of use.
We will see it and if it does not conform we will remove it.
Do you need help? Consult the FAQ section!