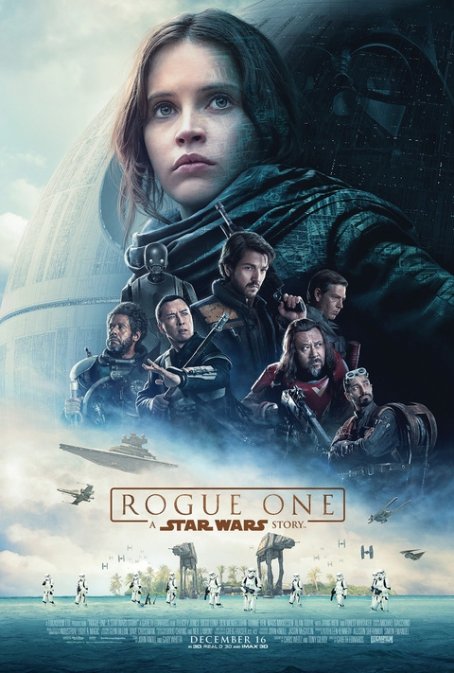 Rogue One: A Star Wars Story
Dopo l'ultimo episodio della saga di Guerre Stellari "Star Wars: Episodio VII - Il risveglio della forza" diretto da J.J. Abrams, esce "Rogue One: A Star Wars Story" il primo dei due spin-off che racconterà le vicende che porteranno un gruppo di ribelli ad impadronirsi dei piani per la costruzione della Morte Nera.

Tante le novità ma anche, per i più nostalgici, ritroveremo personaggi chiave del primo episodio: come Darth Vader (Lord Fener). Il tutto in attesa dell'Episodio VIII previsto dalla Disney per il 2017 che continuerà la nuova trilogia.
QRcode DIB
Comment
Write a comment of 200 caracthers max and
select one Dibly corresponds to your thoughts.
You can enter Tag, Link e Mentions.
Report this Dib if you think it has violated the terms of use.
We will see it and if it does not conform we will remove it.
The loaded Dibler/Upper list may be incomplete!