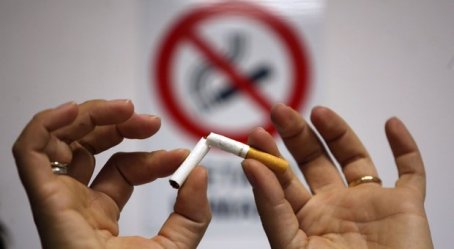 This counter indicates how much time
remaining to expiration of the Dib.
Verso un vaccino anti-fumo, elimina la dipendenza
Un possibile vaccino terapeutico contro il vizio del fumo (la dipendenza da nicotina) è stato testato con successo in topi: si tratta di una «forbice molecolare», un enzima che spezza la nicotina nel sangue prima che questa raggiunga il cervello, indebolendo così la dipendenza e il rischio di ricadute, in assenza di sintomi di astinenza visto che la nicotina non può più raggiungere il cervello dove la dipendenza si instaura...

salute.leggo.it

Fonte: salute.leggo.it/medicina/verso_un_vaccino_anti_fumo_elimina_la_dipendenza-4050777.html
#vaccino #antifumo #elimina #dipendenza #vizio #fumo #enzima #nicotina #salute #terapie
QRcode DIB
Comment
Write a comment of 200 caracthers max and
select one Dibly corresponds to your thoughts.
You can enter Tag, Link e Mentions.
Report this Dib if you think it has violated the terms of use.
We will see it and if it does not conform we will remove it.
Do you need help? Consult the FAQ section!