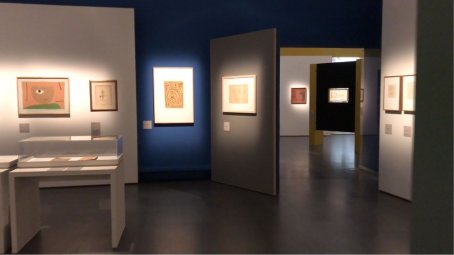 This counter indicates how much time
remaining to expiration of the Dib.
Al MUDEC di Milano c'è "Paul Klee. Alle origini dell'arte"
La mostra, promossa dal Comune di Milano-Cultura e da 24 ORE Cultura-Gruppo 24 ORE, che ne è anche il produttore, è curata da Michele Dantini e Raffaella Resch e presenta 100 opere dell'autore sul tema del primitivismo, provenienti da importanti musei e collezioni private europee...

ilGiornale.it

Fonte: www.ilgiornale.it/news/mudec-milano-c-paul-klee-origini-dell-arte-1595214.html
#mudec #milano #paul #klee #alle #origini #dellarte #mostra #pittura
QRcode DIB
Comment
Write a comment of 200 caracthers max and
select one Dibly corresponds to your thoughts.
You can enter Tag, Link e Mentions.
Report this Dib if you think it has violated the terms of use.
We will see it and if it does not conform we will remove it.
Do you need help? Consult the FAQ section!